If you've had a glass or polycarbonate conservatory roof in the past, you've had very little choice about what the outside of your conservatory looks like.
With a solid conservatory roof, however, you will actually have the chance to put your own sense of style onto your conservatory's external appearance.
At Projects 4 Roofing we work exclusively with the Guardian Warm Roof, which comes with a fantastic range of roof finishes for you to choose from.
If you're replacing your conservatory roof, read on to discover the different roof slates and tiles on offer.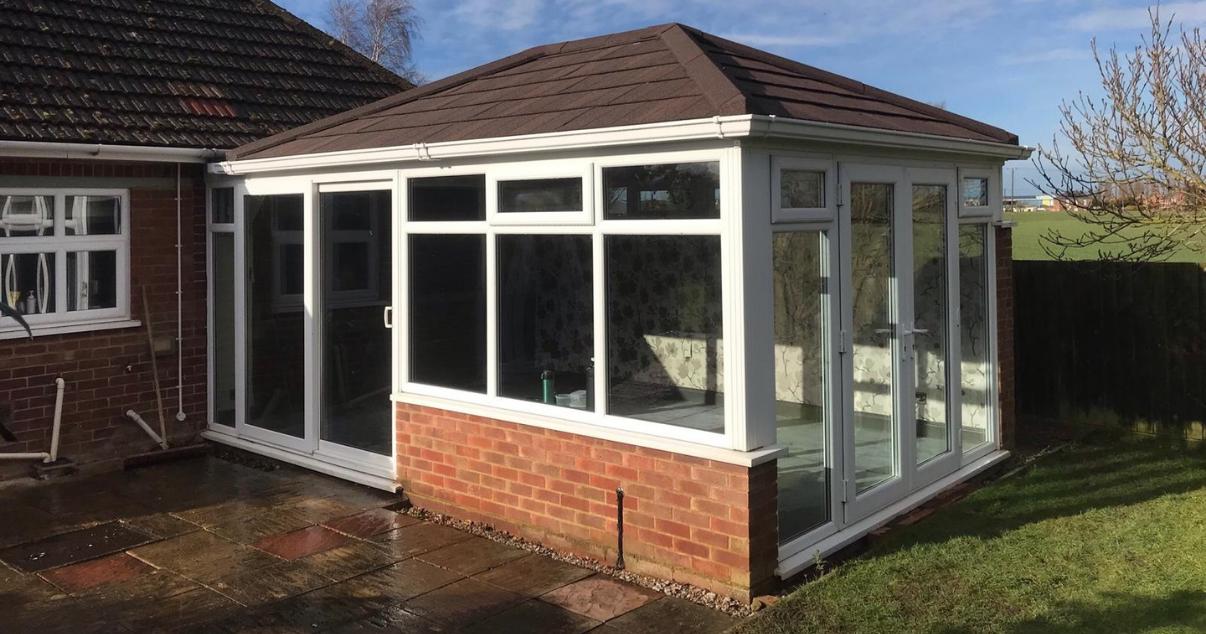 Conservatory roof tiles: more than meets the eye
The outside finish of your new solid conservatory roof is a very important element of your overall conservatory design. It's one of the most visible parts of the exterior, and will be noticed and remarked on by your house guests and neighbours.
If you had a polycarbonate or glass roof before your conservatory transformation, the windows and doors will probably remain the same, but the new solid conservatory roof will stand out.
It's hard not to judge a book by its cover, so a quality build and elegant finish are important to reflect both the care you've taken on the project and the value of your home. It also helps if the roof slates match the colour of your existing house roof, to blend in seamlessly.
But appearances aren't everything. It's all very well having a conservatory that looks great from the outside, but conservatory roofing has to be functional above all else. Conservatory roof tiles and roof slates should be long lasting, weather resistant and secure.
That's why here at Projects 4 Roofing, we like to give you as much choice as possible, while guaranteeing the quality of our roof finishes. We offer two excellent ranges to choose from to cover your new solid conservatory roof, both of which are available in a wide variety of colours to best match your home.
Our two favourite roof finishes are tried and trusted brands, both of which look lovely and promise durability: Tapco Slates and Metrotile Shingles.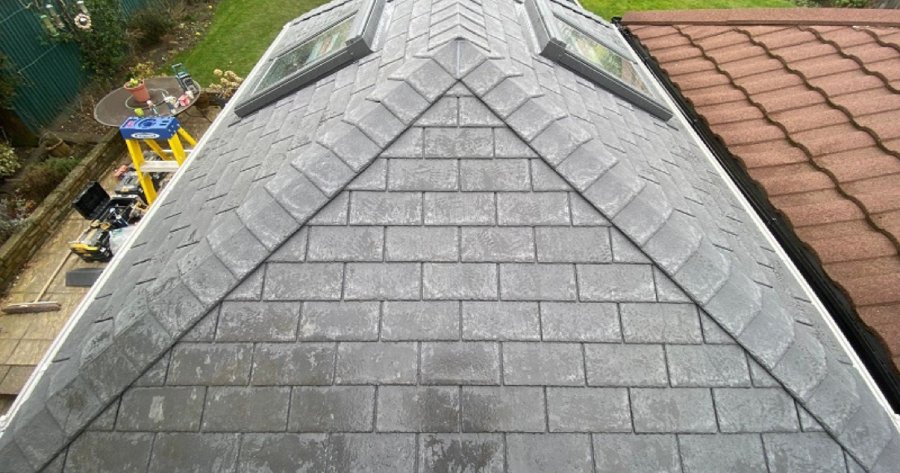 Lightweight Composite Slates from Tapco
Once your Guardian roof is fitted, you can say goodbye to all the problems that plagued your conservatory in the past. Too hot, too cold, damp, mouldy, a leaking conservatory roof or glaring sun during the day: a solid conservatory roof fixes all these issues.
But once the major problems are remedied, the question of conservatory style is a chance to display your personal preferences and taste. A natural-looking roof finish is never going to become outdated. That's where Tapco roof slates deliver.
Tapco composite roof slates are lightweight and easily installed — adding splendour, elegance and tradition to your conservatory roof conversion. They're authentically shaped with textured surfaces and riven edges moulded from authentic slates, making them almost indistinguishable from natural slate.
Composite slates won't crack, break or delaminate, and their product formulation and manufacturing processes provide durability, performance, and longevity. Their 40-year warranty enables you to enjoy your new garden room for many years to come.
Tapco slates are impact resistant to withstand daily wear and tear, and LABC pre-approved — meeting all building regulations. They're also available in a variety of attractive, natural colours when replacing your conservatory roof, as shown below: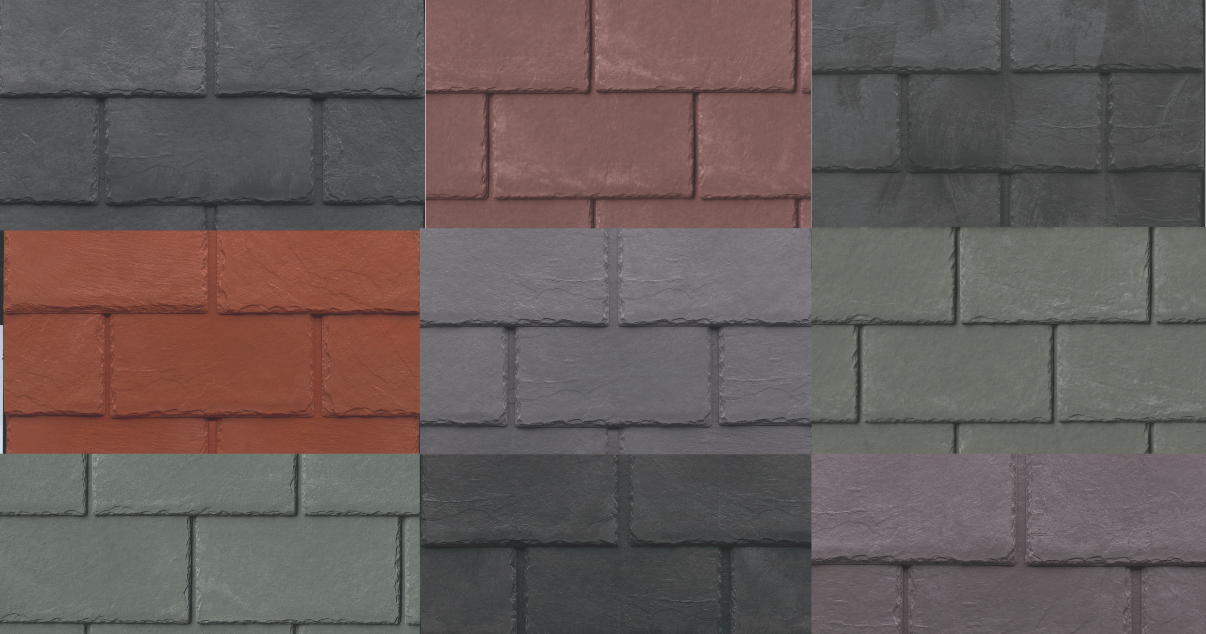 Metrotile Roof Tiles
As an alternative to slates we also offer the stylish Metrotile Shingle Roof Tile for your solid conservatory roof. Metrotile shingles are made from lightweight high grade steel with an Aluzinc® coating for incredible strength and resilience. Metrotile are another roof finish that comes with a 40-year weatherproof guarantee, which is one reason why we like using them.
Another smart quality of these shingles is a unique 'hidden fixtures' feature that leaves no nails exposed to corrosion by the elements.
For a more contemporary look to your newly transformed solid conservatory roof, the Metrotile Shingle Roof Tile has many attractive qualities. For both performance and appearance, it's a premium-quality roof finish.
The choice of colours means that a Metrotile roof on your conservatory conversion can match or compliment any house style.
Metrotile Roof Tiles are available in a variety of colours when considering a solid roof for your conservatory, as shown below: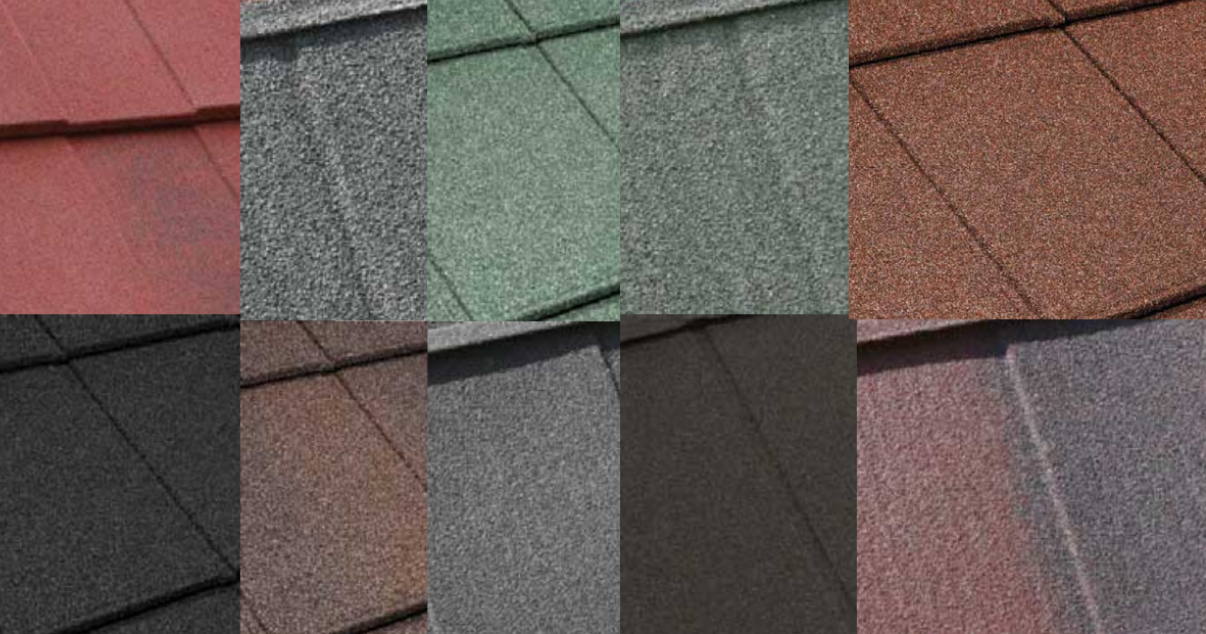 Conservatory roof finishes that match your house
Whether you decide on classic roof slates from Tapco or modern steel shingles from Metrotile for your new Guardian roof, your conservatory is going to be durable, secure and look outstanding.
You can see the wide range of conservatory styles and colours available from our stunning gallery of conservatory roof conversions that we've recently completed.
In each case you can see how we've worked with the homeowners to select a stylish roof finish that complements the existing roof of their house. Sometimes it's a near-exact colour match, other times customers go for a complementary contrasting shade. The choice is yours!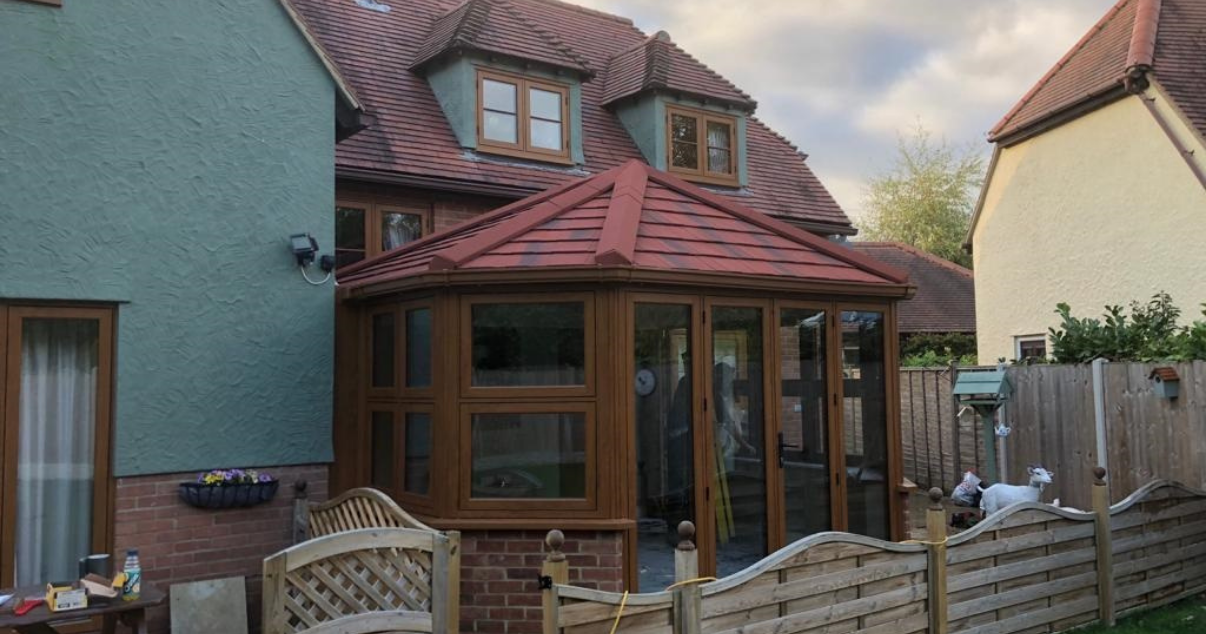 Quality roof finishes for every conservatory
We have installed a huge number of solid conservatory roofs across East Anglia. With so many happy customers, we're confident that our two selected brands of roof slates and tiles will provide enough variety to suit every new conservatory we install.
Compared with transparent polycarbonate or glass conservatory roofs, the options for a solid roof really give you an opportunity to express your tastes and preferences.
Whatever you decide, we guarantee that it will look neat, stylish, and professional. We pride ourselves on installing our solid conservatory roofs quickly and to the highest standards – leaving you with a conservatory and a roof finish that will last.
To find out more about our conservatory transformation projects, and for a no obligation fixed price quote, take a look at our site.