The installation of a solid conservatory roof is a surpisingly easy and quick process, with minimal disruption and mess caused to your home.
The Guardian Warm Roof is the perfect conservatory roof replacement choice. Not only do they provide superior build quality and enhanced thermal qualities, but they also provide a complete transformation of your living space. The process involves completely removing your old conservatory roof as opposed to fitting the new roof over the top of your existing roof, which can cause many complications.
Here at Projects4Roofing we control the whole process from start to finish with fully trained and employed installers and retained tradespeople. The whole transformation takes approximately 7 working days to complete including plastering and electrics.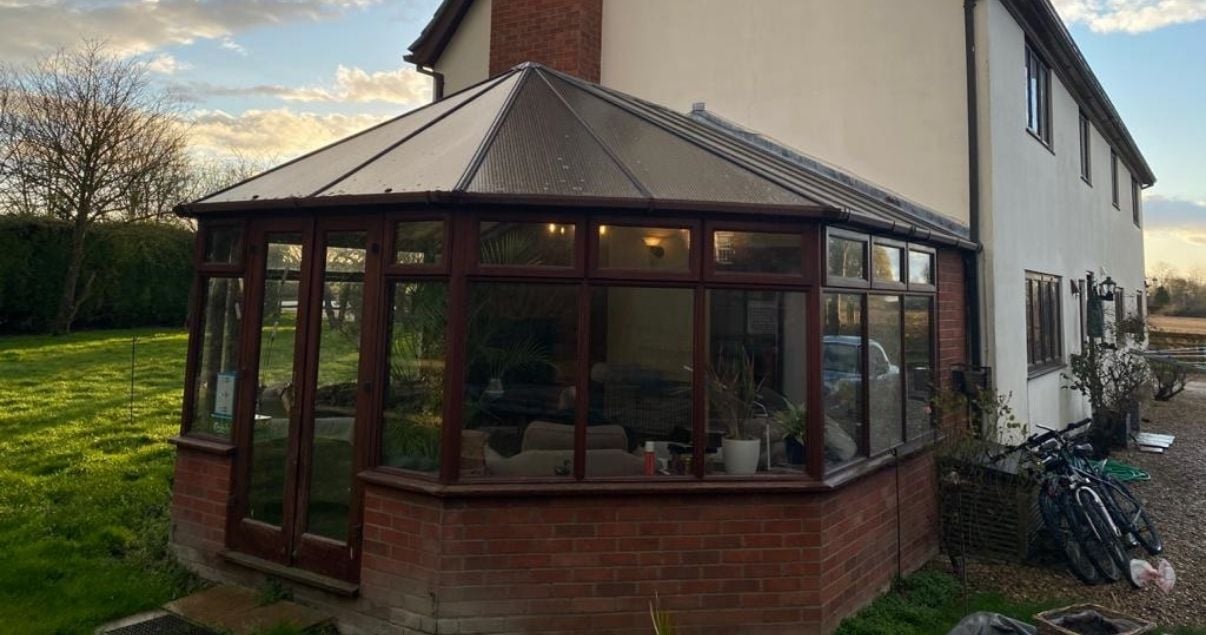 A typical schedule of works is set out below:
Day 1
Your installation will arrive at your home at 8.30am, they will set-up the site, including sealing off your conservatory from the rest of the house and laying floor protection.

Your existing conservatory roof will be removed and placed to one side ready for transportation and disposal.

Installation of your new solid conservatory roof will begin and by the end of day 1 your new roof will be watertight.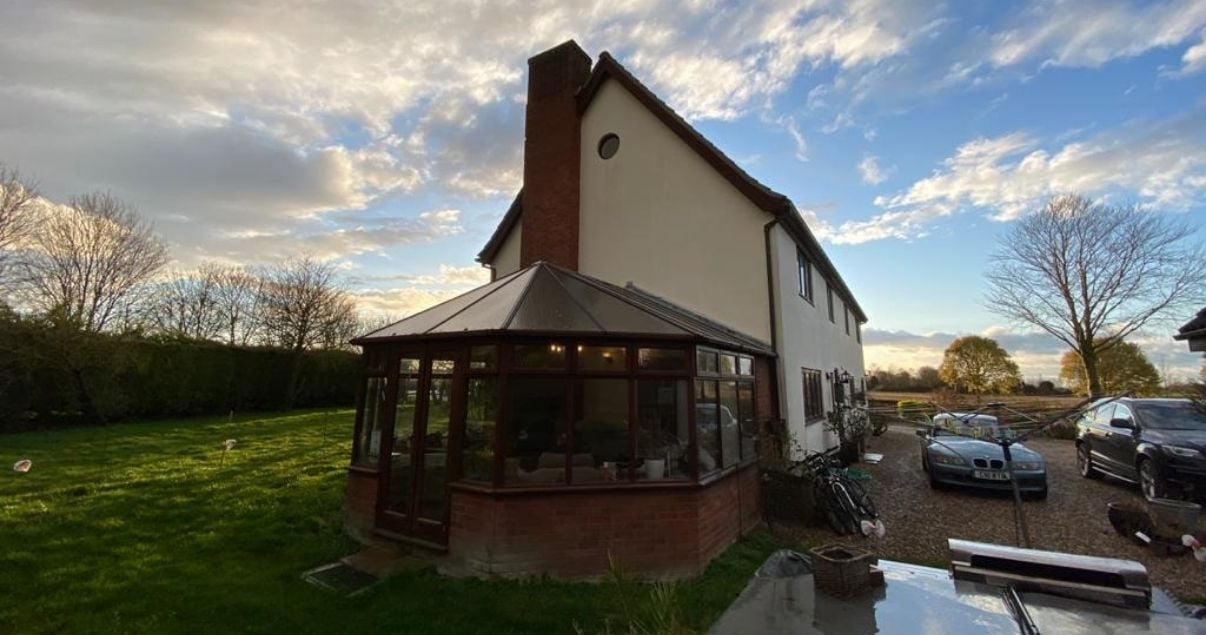 Day 2
On day 2 your installation team will concentrate on the installation of the insulation on the inside of your new tiled conservatory roof and the electrician will carry out 1st fix electrics for your new LED spotlights.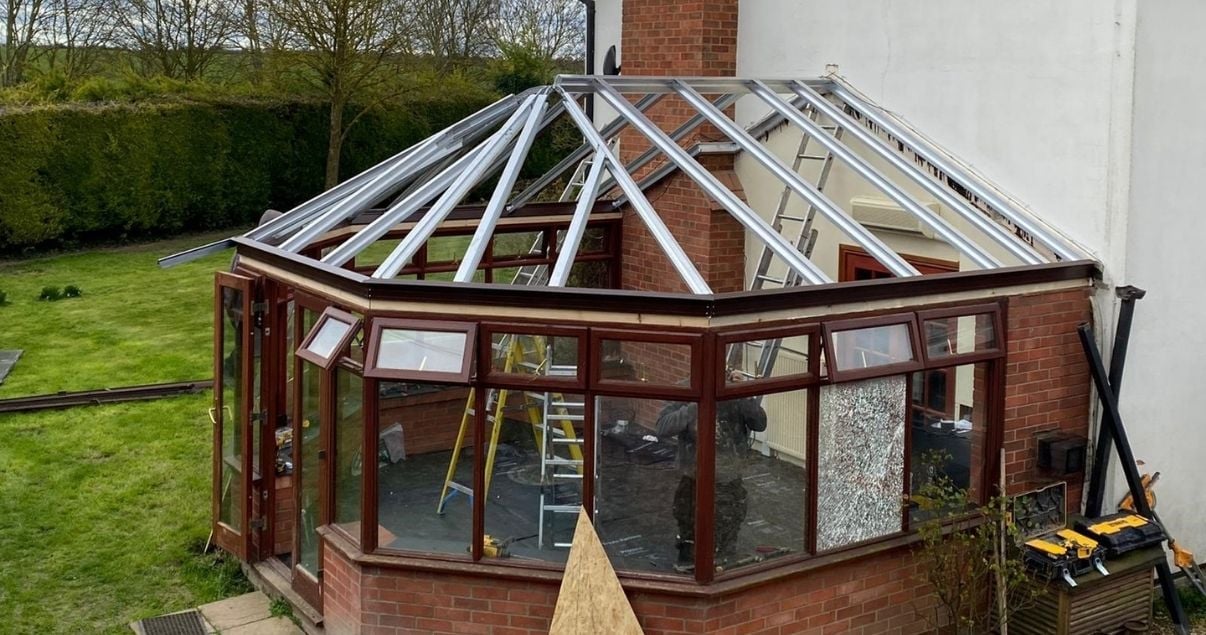 Day 3
On day 3 the team will tile/slate your replacement conservatory roof and install the insulated plasterboard on the inside.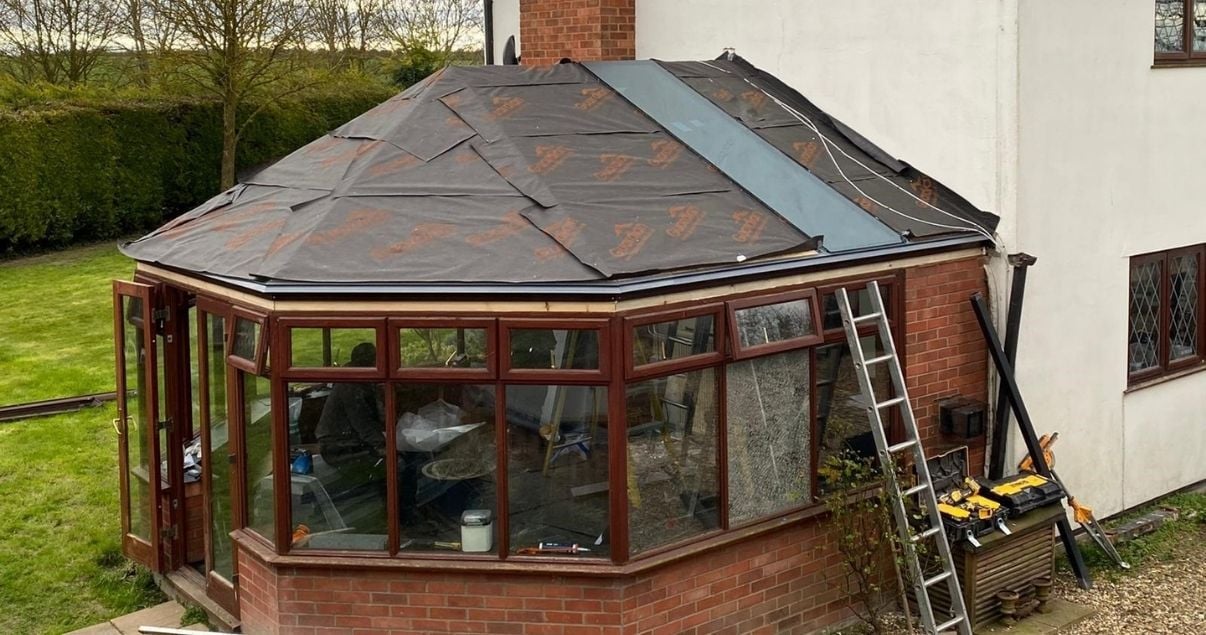 Day 4
Day 4 will involve finishing off both the inside and outside of the conservatory roof. Your installation team will ensure all rubbish is cleared away ready for the new ceiling to be plastered.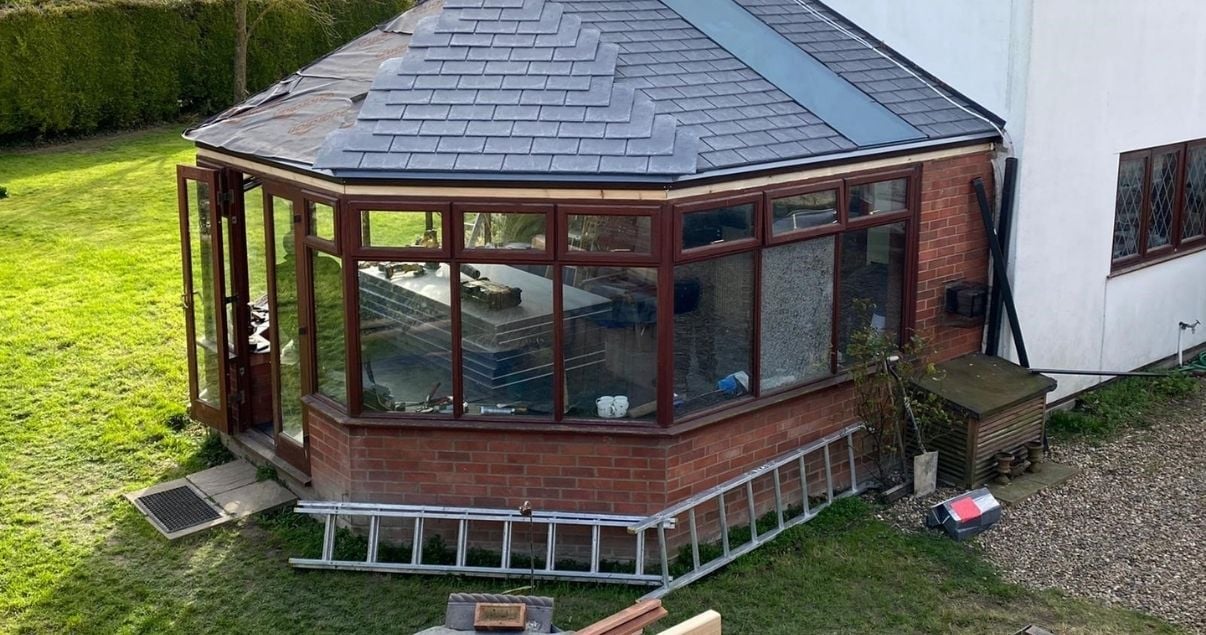 Day 5
Plastering to the new ceiling of your tiled conservatory roof.
Day 6
Day 6 is left clear to allow the plaster to dry and as a contingency day.
Day 7
The electrician will return to carry out 2nd Fix Electrics including installing your new LED spotlights and light switch, leaving your new 'garden room' ready to be painted.